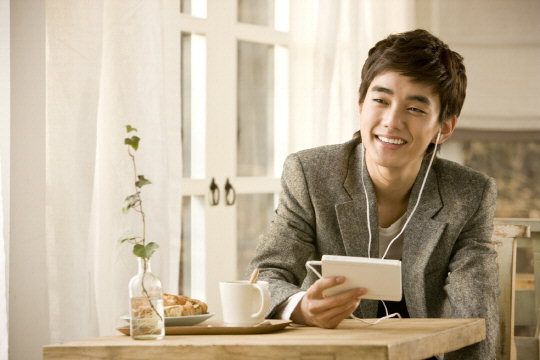 [News] Yoo Seung-ho back in uniform for 'iRiver' mp3 players.
Original :
http://twssg.blogspot.com/
Yoo Seung-ho may be playing a few years older than his age in his current drama Flames of Desire (his first adult role), but he goes back to school for his new shoot advertising 'iRiver' mp3 players.
In fact, he looks like he's stepped right out of his 2010 drama God of Study, where he played a wayward high school senior buckling down in a special class to attempt to get into the nation's top university.
Yoo Seung Ho proved once again to his fans that he is truly a 'kanji' guy. For those of you who have no idea what a 'kanji' guy is, it's basically a slang term used to describe a cool man who is charming, has great style, can pull off many things, and look like he's generally worth a lot of money and attention.
Yoo Seung Ho plays a dastardly handsome man for the drama, "Flames of Desire", but flipped his image completely in order to look like an innocent college student for his new 'iRiver' pictorial.
In this new photoshoot, he acts like a sleepy student who is not able to stay concentrated on his studies. No matter what face he's making, or where he's put, Yoo Seung Ho has shown that he really does epitomize the ideal 'kanji' man.
Netizens wrote, "His kanji-ness pours out, even when he's just studying."